Ready to crush?
Few Simple Steps
To Get Started
1
Project Introduction
We truly enjoy helping people reach their projected goals in all things business.

2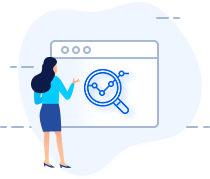 Design, Dev, Market
Ride with us, we live for the opportunity to progress and build smart solutions for the community.
3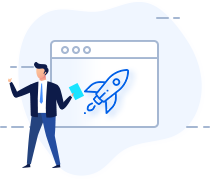 Execute
Now that we have the plan and solutions, it's time to take off - all the way up.
Build your business
Dominate Your Competition with
Process-Driven Strategy
We assume that you don't spend much time on page 2 of Google, so why should your brand? Cost optimization is a strategy that comes after search engine optimization. Our SEO gurus work with you to draft built-to-rank content that your ideal customer profile will find appealing and ultimately, lead to free, organic, editorial, and natural discovery of your brand across all search engine platforms.
Positioning a brand for success through ideation and creative development is step one. Step two is finding the avenues in which our brand experiences will play in paid, owned and earned media. We build marketing and media plans that work our ideas to maximum potential, and sustainability for your brand for years to come. As a primary component of business development, we take marketing very seriously.
Our creative teams boast global brand experience working in almost every situation possible. Because we are an extension of your team – we get smarter, faster. From your logo, to your ads, and site aesthetics, we love to make your vision possible with every pixel. Our design department laser focuses on leading your brand to the forefront of curating the personality your company deserves before you go to market.
What is Event Production?
It all starts with conceptualization stemming from our group of creative thinkers, together with your vision. To produce a great event, we aim to please through effective and efficient project management, design, marketing and execution all the way through. We have proven results in promotional strategies and onsite event coordination. Let us do the heavy lifting while you watch the bottom line.
Touting a full suite of digital design and development services, our platform-agnostic approach allows us to plan and prepare the exact and appropriate technological solution to pump up your brand's appearance to the marketplace. What you can expect is technology-enabled functionality with a cohesive user interface/experience that provides for a pleasant customer journey yielding healthy returns.
With our eyes always focused on the big picture, we begin with the basics and simple brand immersion that will guarantee results. Each opportunity provides us the ability to discover how we can help you move up towards your goals. Through the discovery process,  what you can expect is a full business audit to identify bottlenecks, and layout high-level solutions that will create your roadmap to success.